Performance-Based Prioritization Using Multi-Objective Decision Analysis (MODA)
This AASHTO training course was developed to educate and expose transportation practitioners to Multi-Objective Decision Analysis (MODA). Transportation agency decision-making today is quite complex; agencies must weigh investment decisions across numerous transportation performance management areas. This course describes in detail how an agency might implement MODA as an approach to help tackle those kinds of important decisions.
This course offers professional development hours (PDHs). To register for the course or to find more details about its curriculum, please click on the external link listed below. This page will take you directly to the course's location in the online AASHTO store.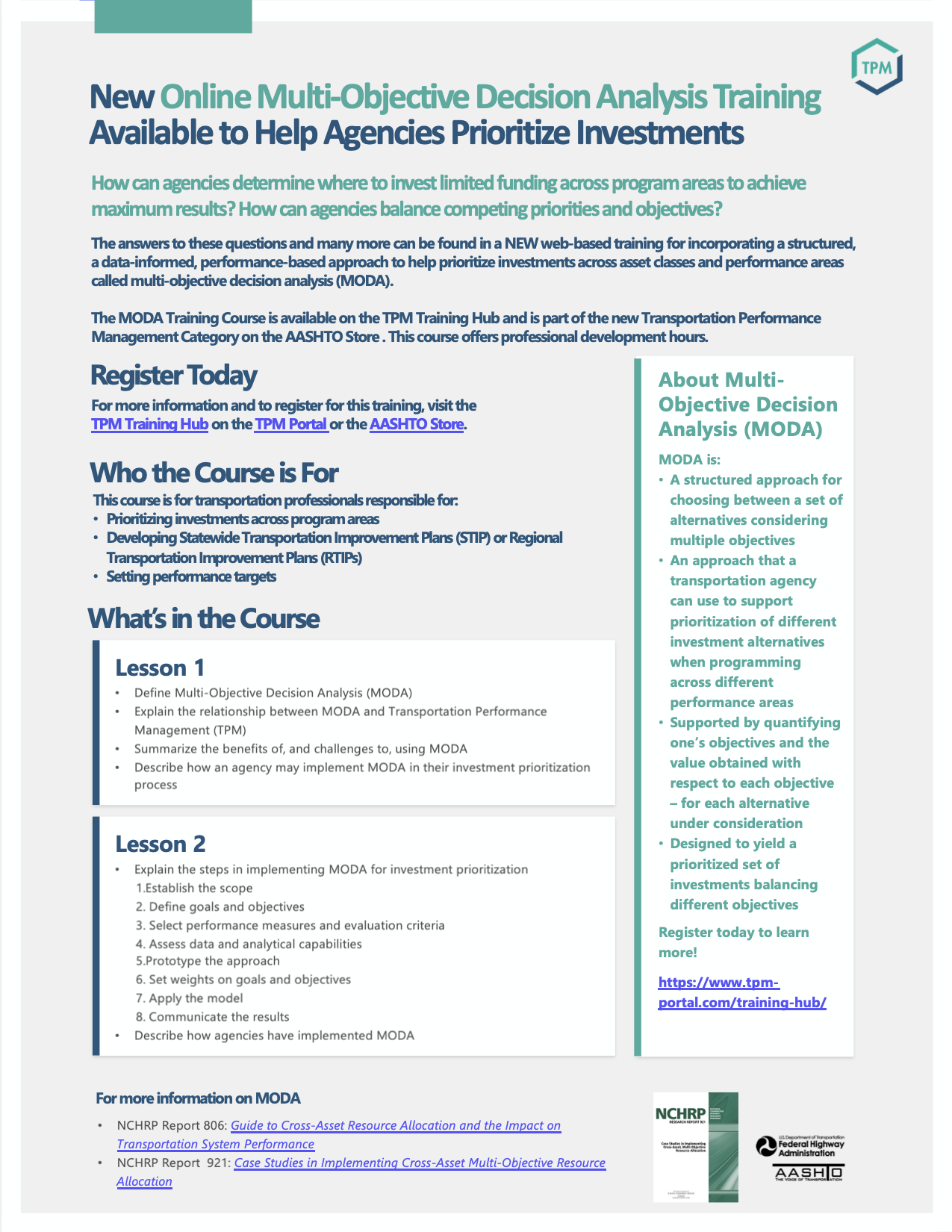 Sponsor:
AASHTO
---
Publication Date:
Sep 2020
---
Cost:
AASHTO members and subscribers can take this training for free.
---
Time:
1.5 hours
---
Posted On:
AASHTO Store
---
---
Related Sites